Serving St. Louis, Richmond Heights, Clayton, Ladue, University City, Brentwood, Maplewood, and CWE
Funeral Services and Cremation at Ambruster Chapel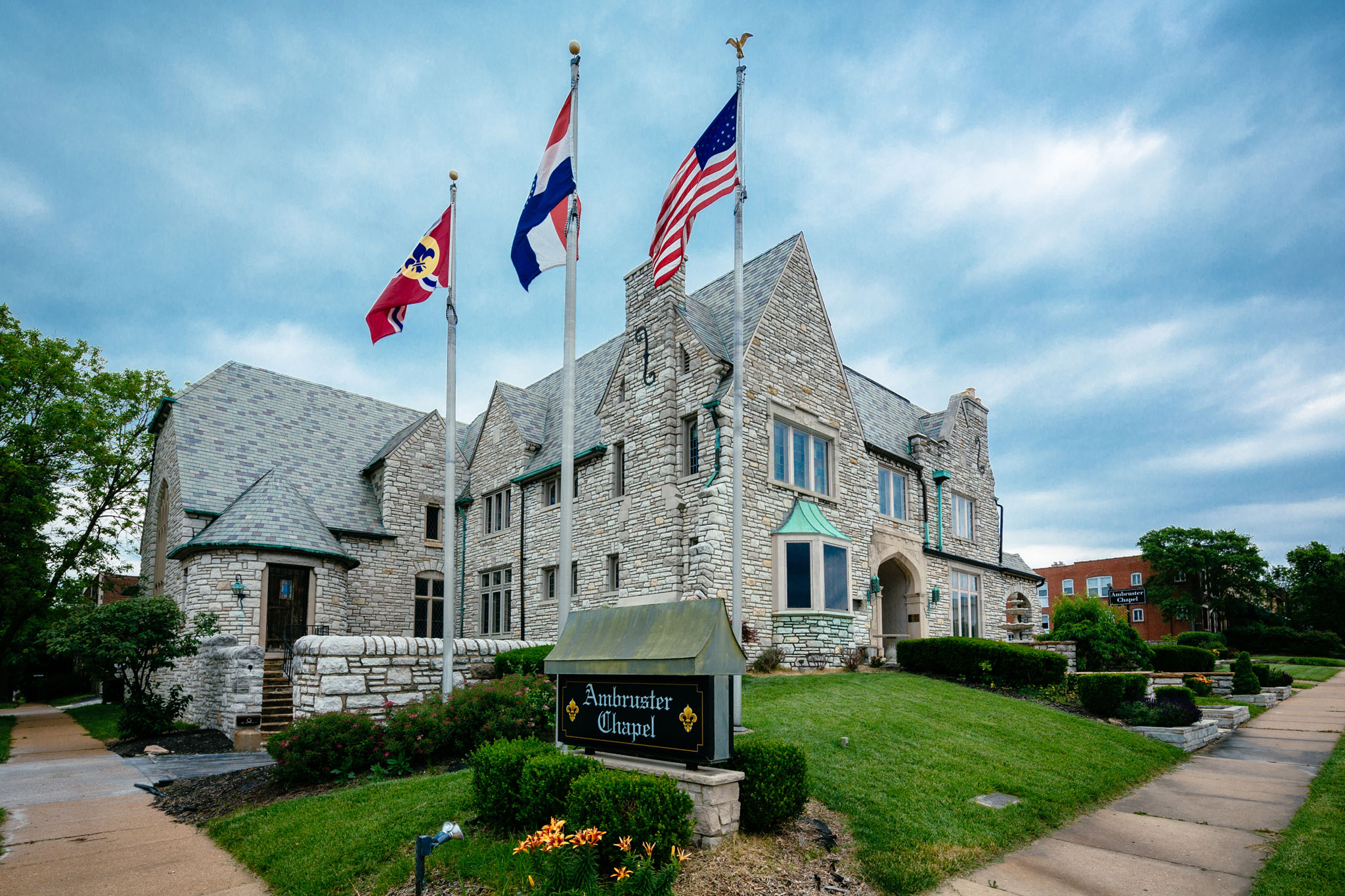 Local Family Ownership
Since the early 1900's, Ambruster Chapel has been committed to providing funeral services and cremation for St. Louis families based on each one's individual needs and customs. Ambruster Chapel is experienced and offers a wide variety of burial options while providing each family with an unparalleled level of personalized attention.
With four generations of local family owership, Ambruster Chapel has stood for excellence. Ambruster's quality service has earned the trust of the greater St. Louis community by providing compassionate services designed to honor their loved one. Thank you for giving Ambruster Chapel the opportunity to serve you and your family.
Schedule Your
Appointment
Ambruster Chapel invites you to visit our facility for a personal tour and to meet with a staff member to answer all of your questions. Thank you for the opportunity to serve your family.
Ambruster Chapel Customer
Testimonials
100% Transparent
Pricing
Our funeral and cremation services pricing is 100% transparent so people can make the best possible decision based on their needs, wants, and budgets. It's just that simple. Go view our packages!
A Distinguished History
About Us
Robert J. Ambruster founded Ambruster more than 100 years ago in the City of St. Louis. They provided the citizens of St. Louis excellence in service for more than 25 years.
In the late 1920's, the Ambruster Family hired the St. Louis architectural firm of Maritz, Young, and Dusard to design a larger facility to meet the growing needs of St. Louis County. In 1931, Ambruster relocated to its current facility located in Clayton, Missouri.
In 1980, the Ambruster Family purchased Donnelly Funeral Home. The Ambruster Family cherished the relationship with the Donnelly Family and merged the names to create Ambruster Donnelly. After some changes, the name is now Ambruster Chapel.